Clear, bright, and almost water-like in appearance, GTL Fuel produces no characteristic 'diesel' odour due to a lack of sulphur and aromatics, it's part of the paraffinic family offuels and complies with EN15940 standards.

A synthetic fuel produced from natural gas using the Fischer-Tropsch process, its improved combustion properties help to reduce emissions of regulated pollutants and improve local air quality.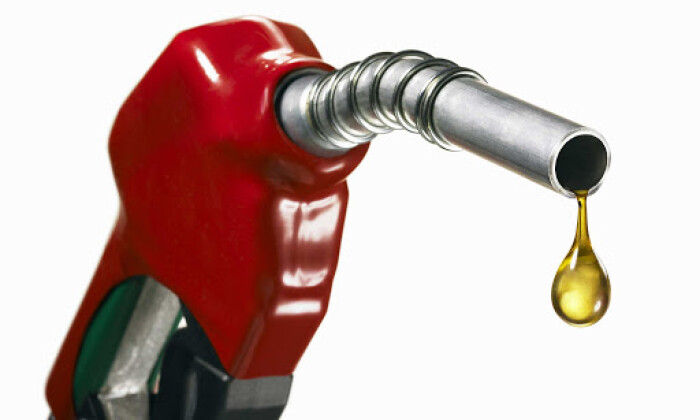 DROP IN AND GO
The fuel can be used as a direct replacement for conventional diesel fuels in heavy-duty and light-duty engines. So there's no need for engine modifications, new infrastructure or vehicle investment.
BIODEGRADABLE AND NON-TOXIC
GTL Fuel is proven to be less harmful to the environment, with tests showing that it can be classified as 'readily biodegradable' and non-toxic. In fact, GTL Fuel was not detectable in soil 51 days after being introduced. The fuel is also more benign to human health than conventional diesel – it is harmless if inhaled and poses a low risk of eye irritation and skin damage.
REDUCED NOISE POLLUTION
Getting too loud? Noise levels in some engines can be reduced by 1-4 dB with GTL Fuel's more uniform combustion. The high cetane number of the fuel shortens the ignition delay, reducing diesel knock intensity and combustion noise in both heavy-duty and light-duty diesel engines.
STORE SAFER, FOR LONGER
With no bio content and a CFPP below -20°C, GTL Fuel has a longer shelf life than conventional diesel. It also offers safer handling and storage characteristics due to a higher flash point.
WINTER GRADE FUEL, ALL YEAR ROUND
GTL Fuel has excellent low temperature performance, with a low cloud point and improved cold start performance due to the high cetane number.
REDUCING THE COST OF RUNNING YOUR OFF ROAD FLEET
Idle times are the single biggest source of inefficiency on most sites and a major contributor to harmful emissions.
Typically, there are three core reasons for idling: sheer habit, poor behaviour, or poor operations. Equipment idling is unavoidable, but it's not unmanageable.
Meeting the tougher emission standards of today – and the more stringent ones inevitable in the future – depends on eliminating unnecessary idling wherever possible.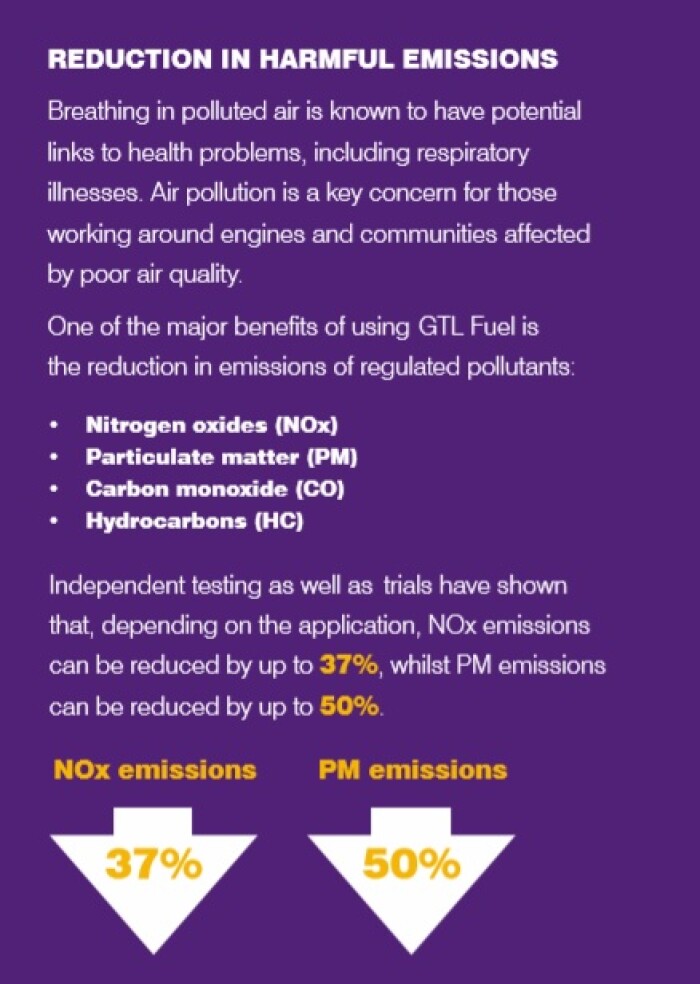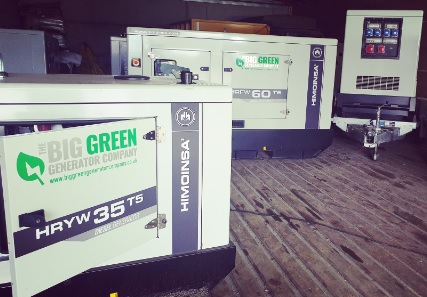 All of our equipment is run on GTL Fuel.